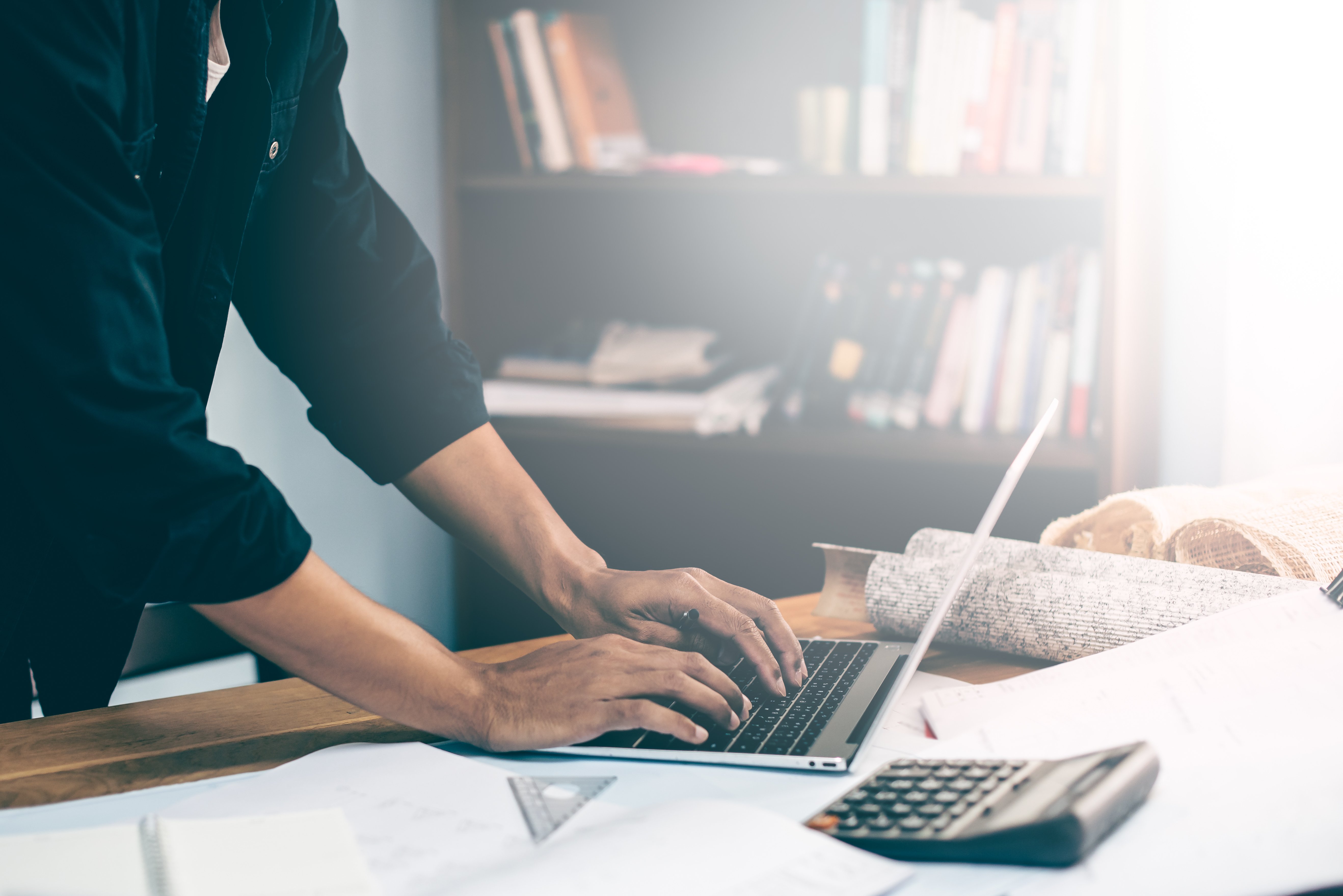 ---
Editorial Note: This article was brought to you courtesy of Tom Stemm, the CEO/Founder of Ryvit. 
---
Contractors and subcontractors have to work closely and collaborate effectively to ensure that construction projects are completed on time and within budget. These relationships can form the foundation for long-term collaboration—or they can sour to make existing projects even more complex and challenging. Here are some tips on how contractors can manage their relationship with subcontractors effectively.
The Most Common Reasons Relationships Fail
 3 reasons subcontractor relationships fail:
1. Communication is poor across operational silos
Communication is key for building strong relationships in any context. However, contractors and subcontractors each have their own unique communication preferences and platforms, creating rifts across which communications can fail. Even when contractors use specialized software for encouraging collaboration and communication, this often only matters within their organization.  
External subcontractors tend to prefer universal but inefficient methods of communication such as email or text chats. These tools do not provide the context or background information needed to complete the picture for all stakeholders. This inefficient communication can lead to relationships breaking down as a result of miscommunication.  
2. Inefficient workflows allow issues and errors to go unnoticed for long periods of time
As modular construction and modern methods of collaborative construction become more popular, streamlined workflows across organizational teams become extremely important to maintain operational efficiencies. Inefficient workflows can lead to errors going undetected for lengthy periods due to the time lag between errors being identified and communicated to the relevant stakeholders.  
These unnoticed errors can lead to expensive and time-consuming rework that can cause tension between contractors and subcontractors. If unresolved, this communication breakdown can lead to irreparable damage to the relationship between stakeholders, which can greatly affect current and future projects.  
3. Disparate information management systems leave stakeholders with differing views of project needs and scope
A common goal and view of a construction project can be the foundation for a strong relationship between a contractor and subcontractor, and are especially important in an industry that encourages and relies on collaboration as much as construction.  
However, the popularity of niche software has entrenched operational silos where stakeholders have to manually move information from one team to another. This can be a hotbed for human error and miscommunication. As a result, almost 40% of specialty trade contractors and over 50% of general contractors experienced connectivity breakdowns. This happens when the links between teams and the software they use are weak. Construction professionals must integrate the systems they use to collect and communicate important project information.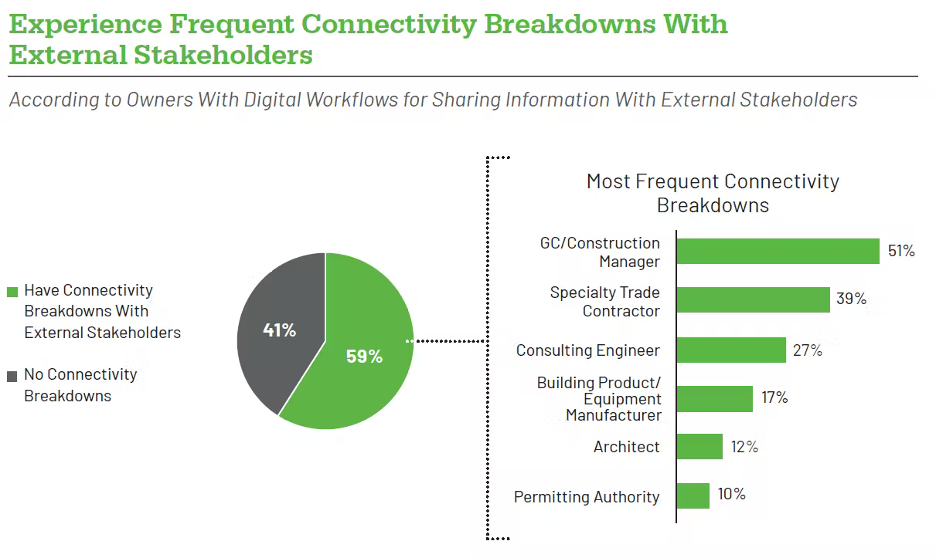 Image Source: ForConstructionPros
5 Tips for Managing Subcontractor Relationships Effectively
Here are 5 tips for managing subcontractor relationships effectively:
1. Ensure that the subcontractors you work with are qualified to do the job
The first thing contractors need to do to ensure that effective relationships can be built is to screen subcontractors before contracts are signed and assignments are given. Selected subcontractors must be qualified to deliver on the promises they make. Contractors can also evaluate subcontractors by speaking with general contractors they have worked with in the past. This allows contractors to effectively gauge the strengths and weaknesses of chosen subcontractors and assign tasks to them accordingly.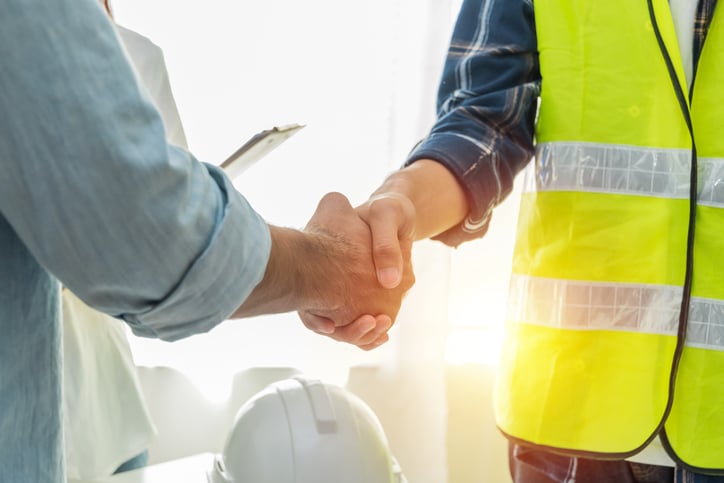 2. Set effective expectations at the beginning of the relationship
Once subcontractors have been chosen and introduced to important stakeholders, contractors and subcontractors should develop a clear understanding of their roles and responsibilities throughout the project. These expectations should be documented and made available to all parties of the contract. This makes it easy for each party to plan resource allocation before they accept a contract.
Setting effective expectations can also lay the groundwork for additional negotiations if the project scope changes. This can help contractors and subcontractors to create a shared understanding of project requirements and clarify how each party can help the team meet these requirements.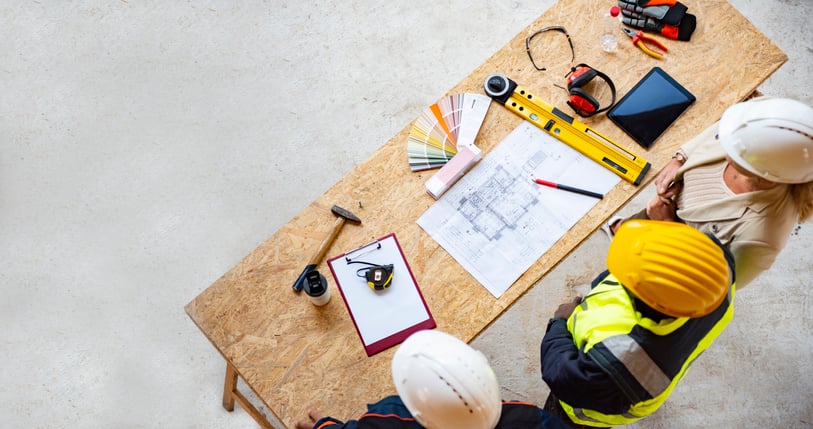 3. Collect and store digital versions of documents during the project
Regardless of how strong the relationship between a contractor and a subcontractor is, misunderstandings and miscommunication can throw a spanner in the works. A simple way to combat this is by building accountability between team members through effective documentation. This is why approximately 70% of project owners require contractors to use digital documentation processes. 
Cloud-based documentation and storage make it easy for each team member to refer to contracts, material orders, compliance documents, and much more. This gives team members a clear picture of project progress that helps contractors build accountability with the subcontractors they work with.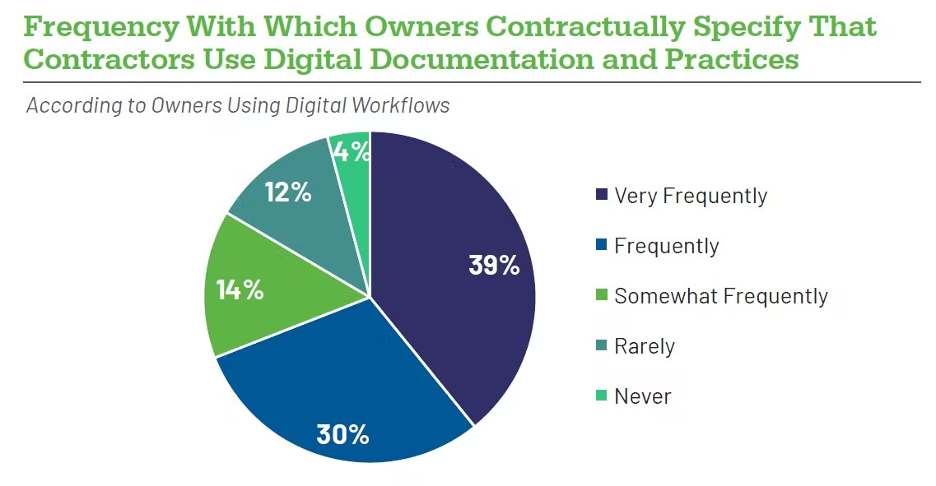 Image Source: ForConstructionPros
Related Article: Digital Twinning: What Is a Digital Twin & Why Is Adopting One Important in Construction? 

4. Establish and maintain open lines of communication at all times
Construction projects are extremely dynamic. Between changing project scopes, inconsistent material availability, and evolving project requirements, contractors and subcontractors have a lot to keep up with. This is why it is extremely important for contractors to establish open lines of communication to share this information in a timely manner. Effective communication channels also make it easy for subcontractors and contractors to share feedback and additional information on a regular basis.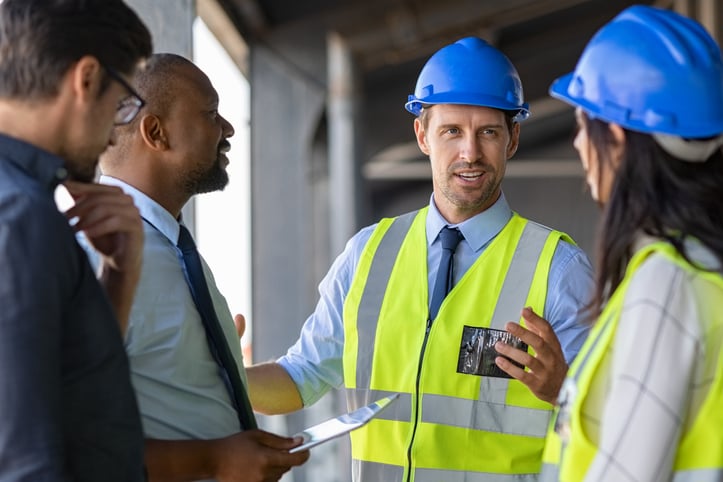 5. Track project progress to resolve miscommunications and issues early
Despite the best efforts of contractors and subcontractors, rework, miscommunication, and errors are inevitable. However, the impact of these errors can be managed by tracking project progress in real time. This allows team members to quickly identify, communicate, and resolve issues. As a result, mistakes and errors are not allowed to compound and negatively impact contractor-subcontractor relationships.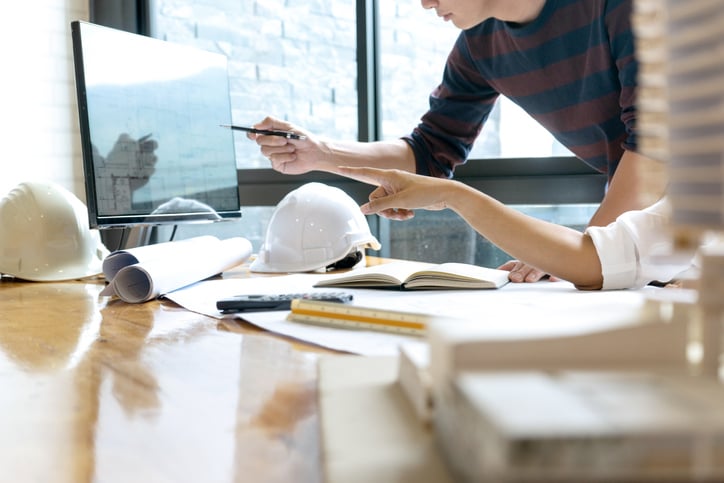 Ultimately, the relationship between contractors and subcontractors has a direct impact on the efficiency with which they can work on a project. Strong relationships can increase operational efficiency, improve the work experience, and even reduce rework and its related costs. As these relationships increasingly rely on technology for communication and collaboration, ensuring that these systems are fully integrated can help to facilitate relationship building and maintenance before, during, and after projects.  
---
This is a guest post written by Tom Stemm, the CEO/Founder of Ryvit. 
---